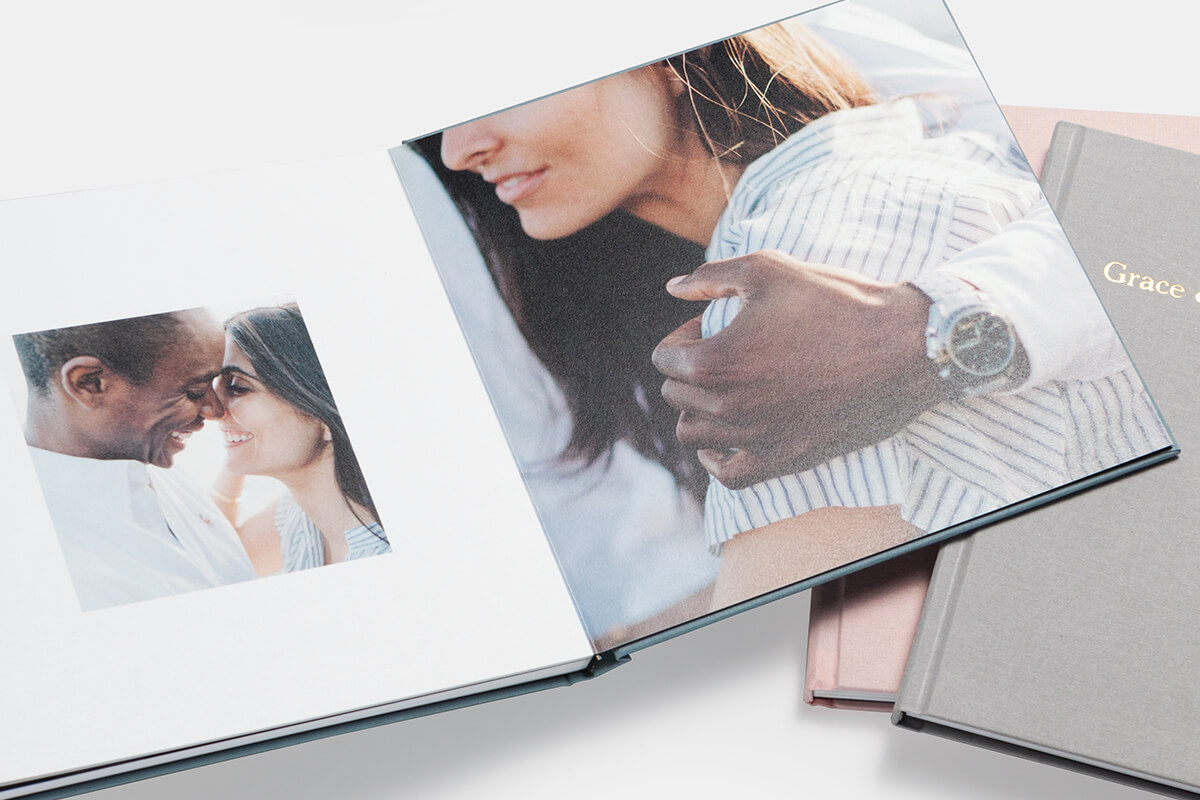 For those who would like to design & create their wedding albums themselves, we recommend using Artifact Uprising. We believe their quality and price point makes a great heirloom.
Through Artifact Uprising, it's easy to design and customize your album.
Starting Prices for Layflat Albums (10 spreads)
• $179, 10x10 - additional spreads $9
• $259, 12x12 - additional spreads $12
On average, most clients like to use the most amount of spreads (35).
Pricing for that would be:
• $314 for a 10x10
• $439 for a 12x12

• Albums are available from 20 -70 pages (10-35 spreads)
• Simple Foil Text is included in price
• For all size and cover options, see here
Mini Albums
If you know you will be purchasing more than one album at a time, Artifact Uprising offers a Collection for a bundle price. This has up to 20% savings vs ordering each one individually.
Designing your Albums
Generally we think having fewer images (4-5) per spread looks best and gives room for each image to shine. For tips on designing, Artifact has a great article to help get you started.
Add an album to your wedding registry with this link.